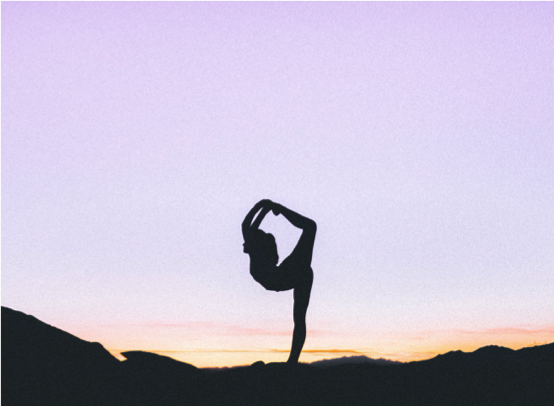 Do you practice yoga regularly? Are you seeking to enhance the benefits of your flow? If you answered yes, then eucalyptus aromatherapy is the answer for you.
For many years, yoga teachers around the world have enhanced their classes through the incorporation of essential oils into their practice. Yoga and aromatherapy are complementary healing practices; with the combination of the two enhancing the benefits of both exponentially. Practicing yoga regularly is not only associated with benefits to your physical health, but also for your mental health. Yoga develops inner awareness, the ability to be present, develop your breath and increase the strength of your body and mind. So today, we are going to suggest some simple ways you can incorporate eucalyptus aromatherapy into your practice of yoga when you don't have access to a local studio due to its vast benefits.
Eucalyptus aromatherapy is well-known to relieve stress, facilitate deeper breathing and rejuvenate the mind, body and spirit. That is why we love to utilise Travertine Spa's Eucalyptus Steam Shower Spray in yoga flows due to the aligning benefits of eucalyptus to yoga. Try these three simple ways that you can utilise eucalyptus aromatherapy to enhance the benefits of your yoga flow:
1. Spray our Eucalyptus Steam Shower Spray around your space before relaxing into your flow or finishing meditation.
Traditionally, many people practicing yoga used incense to cleanse their space before and after their flow. However, essential oils are an amazing alternative to complement your relaxation time and enhance the benefits of your practice. By spritzing our Eucalyptus Steam Shower Spray around the space, the inhalation benefits of eucalyptus can be experienced and deeper breathing facilitated; meaning you get to relax and enjoy your yoga flow with the added benefits of eucalyptus in a fuss-free and affordable manner, without the need for a diffuser.
2. Use our Eucalyptus Steam Shower Spray to clean and freshen up your yoga mat before and after class.
Essential oils are frequently used as effective cleaning agents and the Eucalyptus Steam Shower Spray is no exception. The fact that it is made of 100% pure eucalyptus oil means that it can effectively clean your yoga mat, making your mat smell fresh and allowing you to practice with the knowledge your mat is sanitary (especially if you share the mat with others).
3. If you are practicing yoga in the evening, before you start, indulge in an aromatic shower experience with our Eucalyptus Steam Shower Spray.
If you are practicing yoga in the evening, a fantastic way to wind down for the evening before your flow is a hot, steaming shower. This gives you the opportunity to switch off from the day before indulging in a mediative yoga session. Turn your shower from ordinary to extraordinary. A few sprays of our Eucalyptus Steam Shower Spray will turn your shower into an aromatic spa experience that will put you in the right mindset to get the most out of your practice for the evening.
The Eucalyptus Steam Shower Spray is all-natural, cruelty free, vegan and made of 100% pure eucalyptus oil; no glycerin or inexpensive fillers. The product also comes in four other scent combinations; Eucalyptus + Lavender, Eucalyptus + Citrus, Eucalyptus + Cedar and Eucalyptus + Mint. This means that there is a scent for everyone, depending on the intention of your yoga flow. For example, mint is known to be focus-enhancing and energizing and lavender is commonly used to achieve an added sense of calm and aid with insomnia. Whatever your choice, you can shop our range of steam shower sprays via the link here to take your yoga flow to the next level.