FOR IMMEDIATE RELEASE
Travertine Spa Collection Launches Collezione Ossidiana. A Premium Category of Botanical Wellness Products Infused with Sought-After "Spa Day" Fragrance.
____________________________________________________________________________________________
Travertine Spa Collection Delivers brings alchemistic artistry to new range of luxury wellness products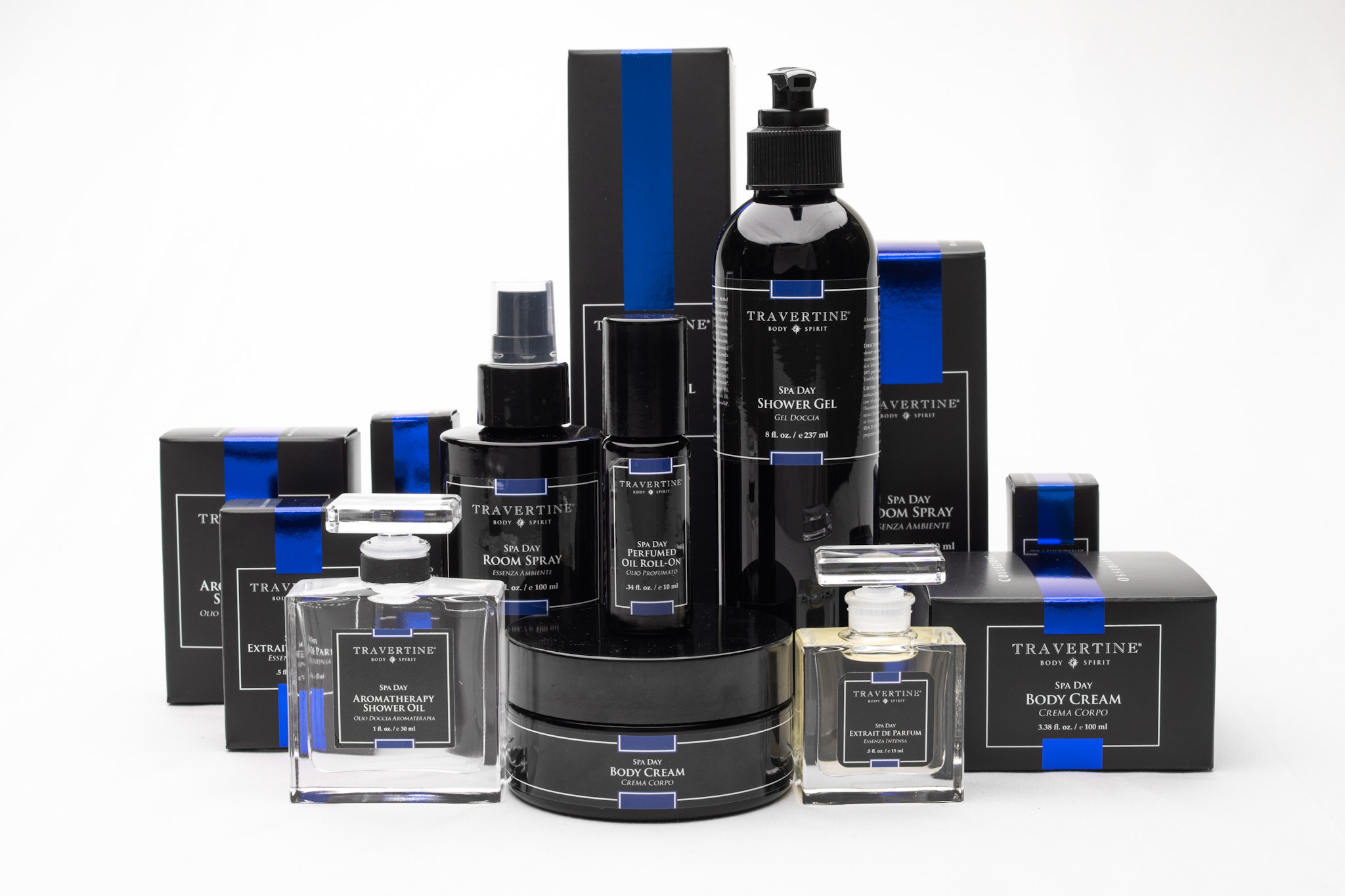 SANTA ANA, CA, November 23, 2021 – Travertine Spa, Inc., the luxury purveyor of botanical skin care and body care products launches Collezione Ossidiana. Collezione Ossidiana is the new premium high-end category of Travertine with six new products inspired by a sojourn to a volcanic island in Southern Italy. The collection is infused with the noted Spa Day fragrance.
Travertine formulators travel the globe for inspiration, ingredients and ancient wellness rituals. This in-depth research results in unique vitamin rich and bioavailable skin and body essentials.
Collezione Ossidiana introduces six new products to the Travertine line with an alluring launch video. The new products are an Aromatherapy Shower Oil, Extrait de Parfum, Shower Gel, Perfumed-Oil Roll-On, Body Cream, and a Room Spray. The hero product is the Aromatherapy Shower Oil; an innovative aromatherapy experience where your body becomes a scented vessel in the shower. A small amount of oil is massaged on chest and lower back before shower. When water makes contact with the fragrant oil, users experience a fragrant and relaxing essential oil blend that elevates their shower experience from ordinary to extraordinary.
Travertine incorporated its popular Spa Day essential oil blend into the collection. The Spa Day fragrance is reminiscent of the calming fragrant oils and botanicals that waft through the air at a luxury spa. This best-selling fragrance includes floral lavender, earthy geranium and a sweet and herbaceous top note of spearmint. Fragrance materials are selected and crafted for a perfect blend by Travertine in-house perfumers.
"We created Collezione Ossidiana to be extravagant. The formulations are phenomenal. The packaging is visually stunning," said Terry Carter, founder and Chief Perfumer of Travertine Spa, Inc. "Incorporating the Spa Day fragrance into the collection is indulgent."
Collezione Ossidiana is available at the Travertine Spa Atelier and on TravertineSpa.com. It will soon be available on Amazon and at select luxury retail partners. Collezione Ossidiana prices range from $40 to $215.00.
About Travertine Spa, Inc.
The Travertine Spa Collection is a lifestyle brand of natural/organic body care products, aromatherapy, and fine fragrances that are formulated with spa-quality ingredients. We travel the globe for inspiration, ancient skincare rituals, and therapeutic body treatments to create a unique line of vitamin rich botanical products. Vegan. Cruelty free. Travertine Spa Collection has been featured on major networks such as FOX, NBC, ABC, Forbes, Bravo, and Extra. The Travertine Spa Atelier is located at 123 E. City Place Drive, Santa Ana, CA 92705.
Social Media
Offical Launch Video
Website: TravertineSpa.com
Instagram: @TravertineSpaCollection
Twitter: @TravertineSpa
Facebook: Facebook.com/TravertineSpa
Youtube: Youtube.com/TravertineSpa
Vimeo: Vimeo.com/TravertineSpa